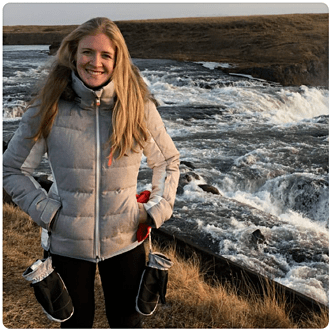 Demystifying the interview process
Searching for a new job can be a momentous task. Finding an open role is only the first step for many in securing a new opportunity. Here at Shieldpay we try to make the process from application through to on-boarding as seamless as possible. All of our openings are advertised on our Careers site, and we use LinkedIn, a range of specialised job boards, and recruitment partners to open up the candidate talent pool.
The more daunting aspect of securing a new role is the interview process. At any stage in your career, putting yourself out there and sharing past experiences can be nerve-wracking. We want to put all of our candidates at ease with transparency, open communication and support.
I'm hoping the following information helps to demystify what the interview experiences is like at Shieldpay and answers some of the frequently asked questions we have from candidates in the process.
First things first ...

📨 What should I include with my application?
We don't like old-fashioned corporate processes. Instead, we like to build bespoke application journeys. Our advice:
Try and give as much detail when answering the pre-screening questions. CVs can be limiting, the Qs are there to help us understand who you are and what you can bring to the team. More is more!
Show us some of your previous work. We'd love to see portfolios, case studies, links, and testimonials. These additional resources bring your profile to life!
♻️ Can I apply for another opportunity if I've been unsuccessful?
Absolutely! As a small but growing organisation, we expect to have a number of new and exciting opportunities opening up every month. Connect with us & keep an eye on our social media profiles – you can follow us on LinkedIn to hear the latest from us.
👀 What does the interview process look like?
1st Stage
Format: This will be a 30 - 45 min conversation via Teams with your future Manager & depending on the role we may involve another member of your future team
Preparation: We aim to cover 2 clear verticals. You - we want to hear all about your experience and how it aligns with our opportunity. Us - tell us why Shieldpay is the perfect fit for you; which value do you relate to most, what about our mission excites you!
2nd Stage
Format: 45min - 60min conversation with two members of the wider team which will include a Senior Leader
Preparation: Keep the values close! During this conversation, we want to assess how we're going to be the perfect fit for one another - you be you.
Investigation Stage
Format: This stage can come in many forms. We may build a bespoke assessment or ask you to show us some of your previous work or this could be a simple personality test you can do in your own time
Keep in mind
We're tailoring the interview process for each role so stages may vary!
The Talent team will guide you through the process and are always happy to help with questions
Interviews are two-way, you will have ample chance to ask us questions so please ask anything about you want to know more about and get to know the people, the company and the role
🦸🏽 What are our tips when interviewing with us?
Do the right thing - not the easy thing - Shieldpay is moving at speed, we need to hear that you're comfortable with delivering quality while matching our pace. Tell us about previous fast-paced, scaleup environments you've thrived in
Bring your ideas to life - Innovation is key to us. Bring examples of previous innovations, even if they didn't work out - we want to hear about them to know more about you
Support - It's a clique but we're one big family. We want to hear about your empathy and compassion for those around you
Think BIG be ambitious - Shieldpay is full of impactful and innovative people. In your interviews, tell us about your ambitions and how you've stepped outside your comfort zone
Customers first - We put customers at the heart of all we do. Our customers are our best ambassadors. When answering questions, provide examples of customer-led projects
You be you - Don't be afraid to tell us about your world. For example, do you need support from us? We can help with additional needs. Are you looking to start a family? We can tell you about our maternity & paternity policy.
We suggest taking a look at our Glassdoor Reviews for further tips on how to nail an interview process with us!
Great questions our applicants ask ...
🏡 Q: What's our view on flexible working?
We love flexible working! We were always flexible in our approach even before the pandemic. We are pleased to treat our employees like real adults and judge them on the work they do, not the hours that they have sat at their desks.
We do however value physical interaction and as a growing business, we want to ensure new joiners are not limiting their internal relationships to screen time. We, therefore, promote a weekly presence in our London and/or Haywards Heath office. Most of us drop into the office twice a week.
🏝 Q: Do we really have unlimited holiday?
Yes! It's true, some companies have rolled out unlimited holidays and employees have ended up using less than they previously had.
This is not our intention. All employees are eligible for our unlimited holiday policy. We work together in our teams to make sure we're using the policy but also not leaving anyone in the lurch during busy times.
We also use our mental health days when we need a day to reset.
🙋🏾Join us
We are on a mission is to create trusted payment experiences that customers love and a company that people love to work for. We've got big plans to grow the company, and we are looking for innovative, passionate people who can add to our diverse culture and help take us to the next step in our journey. If this sounds like you, we would love to hear from you.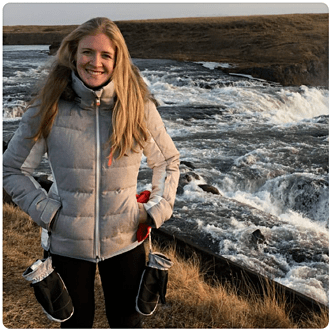 Georgie Whitmore